Blu-Ray Disc er et format som ble lansert for å erstatte DVD-formatet. I forhold til DVD har formatet over 5 ganger så stor lagringskapasitet, noe som gir plass til høyoppløst bilde og bedre lyd. I denne guiden finner du alt du trenger å vite om Blu-Ray Disc.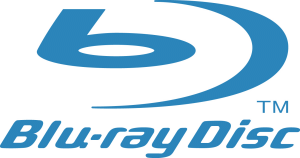 Gruppen bak DVD formatet utviklet en etterfølger til DVD formatet som de kalte HD-DVD. Paralellt med dette utviklet Sony Blu-Ray Disc formatet og i januar 2006 demonstrerte de sin første Blu-Ray spiller på det amerikanske markedet. HD DVD formatet ble offisielt gitt opp 19. februar 2008 og siden da har Blu-Ray vært alene å kjempe mot DVD.

Tekniske spesifikasjoner
Blu-Ray Disc kan som DVD leveres med et eller to lag med data. Hvert lag har plass til 25GB med data på Blu-Ray mens DVD kun har plass til 4,7 GB. De første utgivelsene til Blu-Ray disc har stort sett vært en lags plater.
Hvor mye innhold man får plass på en slik 25GB plate avhenger av hvilken kodek, bitstrøm og lydsystem man bruker på utgivelsen. F. eks bruker Blu-Ray utgivelsen av The Fugitive, som er en film på 130 min og vanlig Dolby Digitallyd, ca 23GB, mens Pearl Harbor som er en film på 183 min og med Multichannel PCM lyd 47GB.
Annonse